My approach to therapy is relational, explorative and compassionate. I work through a trauma-informed lens and utilize somatic based interventions.
In my therapy practice, we will feel into questions of self-knowledge as well as look at and build on practical ways to work with life's many challenges. Through mindful inquiry, curiosity and kind humor, we'll co-create a space that is safe and expansive, that will allow you to find yourself in new and connected ways.
Our bodies are deeply informative and we will draw from that source of wisdom. I specialize in areas of depression, anxiety, addiction, self-esteem, women's issues, relationship issues and life transitions.
The process of starting therapy can stir many emotions, from excitement to apprehension. All of your experiences are so valid and welcomed as you take this step towards supporting yourself. I am always honored to witness the self-journey in therapy and would welcome joining you in yours.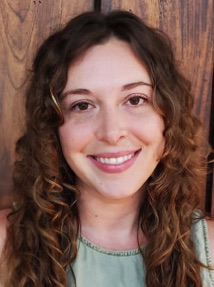 I provide a space that is nourishing, non-judgmental, and anchored in trust as I support clients in deepening their understandings of themselves, cultivating healthy and satisfying relationships, and developing tools and resources to manage the challenges that get in the way of feeling fulfilled in their lives.
I specialize in working with couples who want to deepen their intimacy, communication, and connection with one another and with individuals who are faced with challenges in areas of identity exploration, relationship building, anxiety, depression, and ADHD. My approach to therapy is relational, holistic, collaborative, and eclectic. There is no "one size fits all" method that works for everyone, so it is important to spend the time to understand what each individual's unique needs are prior to working towards a solution.
I guide the clients I work with in fostering a deeper connection with and understanding of themselves, so that they can utilize that knowledge as a foundation for making changes in their lives that align with their values and belief systems. Supporting people in achieving this connection and trust within themselves is a tool that can be supportive wherever their life paths may take them, and assist them in confidently operating from a place of authenticity.
Erin Wiper, LMFT
"I am an integral practitioner whose practice is rooted in collaboration, imagination, and reverence for that which is not yet known."
After three years supervised in Lani's practice Erin has launched into her own private practice. Congratulations!!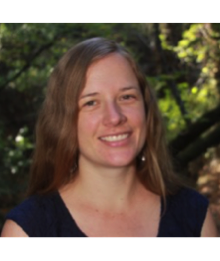 Now Licenced!
formerly supervised by Lani Lee MFT
Lani Lee, MFT
Associates Under Supervision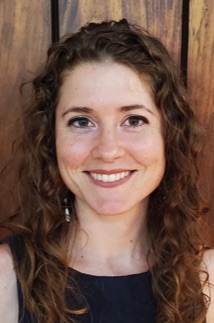 Licence# LMFT51375 707-331-5246 Santa Rosa, CA
About Kimberly Bishop, Associate Marraige Family Therapist
Kimi graduated with her Master's Degree in Counseling from Sonoma State University in the Spring of 2020. She spent her traineeship at Lomi Psychotherapy Clinic and attended many trainings in Somatic-based interventions. She received her BA in Psychology from SF State University in 2012 and completed an undergraduate honor's thesis on the topic of mindfulness and chronic pain.
Before pursuing her counseling degree, Kimi worked as a client advocate at the Community Overcoming Relationship Abuse (CORA). This gave her invaluable experience in crisis intervention work as well as strengthened her ability to sit with difficult circumstances. She continues to utilize trauma-informed and feminist perspectives in her current practice.
Currently, Kimi works in private practice in Santa Rosa and also at Casa Grande High School in Petaluma. She welcomes all individuals into her practice and is particularly drawn to working with teens and emerging adults.
AMFT#120357
Jessica Malmberg, LMFT
"I offer a warm, engaged, relational approach to help you on a path to deeper connection and wellness."
After three years supervised in Lani's practice Jessica has launched into her own private practice. Congratulations!!
Website coming soon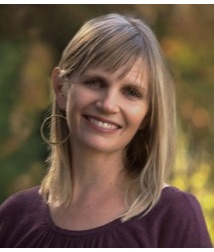 My work in therapy is to create a space for you to find the best version of yourself. With warmth,
humor, directness, and mindfulness my hope is to explore with you what isn't working in your life, and how we can make change.
I use mindfulness, breath, and somatic based awareness to help slow us down, listen to your body and understand how thoughts and emotions influence us. I specialize in working with relationship issues, self-esteem, depression and anxiety. I use attachment and trauma informed theories to understand what's happened in your past and how it may be currently affecting you. Together, we craft a vision of where you'd like to be and take smalls steps to get there.
I have a long history of working in non-profit settings, including domestic violence and sexual assault advocacy agencies, as well as homeless shelters. I have much experience in crisis intervention, restorative justice, and holding space for people working through their darkest hour. This work led me to pursue therapy as a modality in which I create safe space for people to be their authentic selves and make choices to find better and healthier ways of living. I work from a trauma informed, feminist multicultural lens to invite awareness of how we negotiate and live within systems of oppression, and how we can find our own power and agency.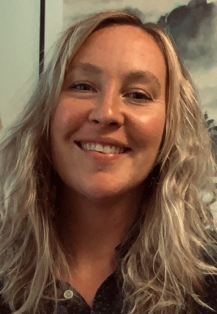 Molly DeBrock, Associate Marriage Family Therapist
Molly earned her Master of Arts in Clinical Mental Health Counseling from Sonoma State University in 2020. She began her traineeship practicum at SOS Community Counseling in 2019, providing therapy to individuals, groups, and families through their counseling clinic as well as at Rancho Cotate High School in the Team Success program. She previously attended the University of Minnesota Duluth and attained her Bachelor of Arts with a double major in International Peace Studies and Women / Gender / Sexuality Studies in 2011. She created an interdisciplinary major with a focus on Bosnia Herzegovina and how communities reconcile and rebuild after the trauma of civil war.
AMFT#119895
About Kirsty Cordell, Associate Marraige Family Therapist
Kirsty has worked in private practice since January of 2021, providing therapeutic support to couples, individual adults, and teen youth through a trauma-informed lens and somatic-based orientation. Kirsty earned her Master's in Counseling degree from Sonoma State University in Spring of 2020, and completed her traineeship at Lomi Psychotherapy Clinic where she received extensive training in somatic-based psychotherapy practices. Prior to her work at Lomi, Kirsty worked as a family support counselor and behavioral coach at Seneca Family of Agencies, where she provided trauma-informed care to youth and families in crisis, and behavioral coaching in classroom settings for youth aged from 5-18.
AMFT#120621
Pronouns: She/Her